Hi friends! As you may know, this semester I'm studying abroad in Barcelona but today I'm going to take you guys back in time to my quickie in Munich!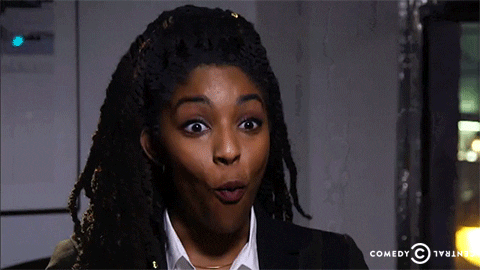 No no no… not that kind of quickie!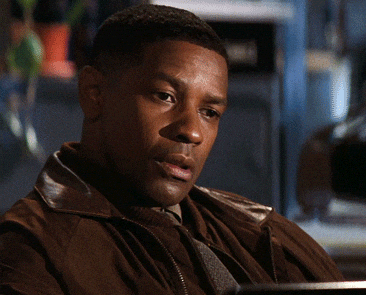 Take it easy Denzel, you know me better than that! Come on guys, get your minds out of the gutter.
BUT, A few weeks ago I really did have a really quick trip to Munich for the weekend… and I'm totally obsessed. Here are all the deets.
The Low-Down
Quickly upon arrival, we realized that we had remembered to plan everything from activities to lodging, but had somehow forgotten to research transportation… rookie move, I know. WiFi-less and disoriented, we decided to take a chance and hop in a cab to our hostel… and €50 later we realized this was absolutely not the way to go. But you live and you learn, right?
Thankfully we had taken the time to find a place to sleep at night, and HostelWorld made that super easy.
As a broke college student, with no current source of income, you can imagine the money situation is pretty tight, so on top of finding somewhere in a good location, that was safe and preferably sanitary, we also had to find somewhere cheap… and The 4You Hostel was all of the above.
This was my first time staying at a Hostel so I didn't really know what to expect, but if I had had expectations, I think they would have been exceeded.
Smack dab in the middle of the Maxvorstadt neighborhood of Munich, The 4You Hostel is less than a five-minute walk to the Main Train Station where you can catch big high-speed trains, local trams, and the underground.
On top of the prime location, the rooms felt clean and spacious, fully equipped with bunk beds, (fresh) bedding, and individual reading lights and outlets. And (one of the most important things when looking for a hostel) underneath each bunk was a big, sturdy locker. All you need to bring is a lock!
Price for a 12 person mixed-gender dorm? 18€ per night
Day 1
Lucky for us and our wallets, the public transportation system in Munich is impeccable. It's so easy to navigate, reasonably priced, and it goes everywhere, so on top of the convenient location was the fact that it wasn't too complicated to get used to.
As you can imagine, after our expensive airport ordeal, we were determined not to make any more expensive mistakes, so we took an hour or so to get cleaned up, and get our bearings before heading out for the day, and then the adventure began.
Our first stop?
The Schloss Nymphenburg. And what a great stop it was.
So before coming to Munich, like any other Millenial, I googled the phrase "what to do in Munich," and I was overwhelmed with the results. One of the top things that I saw was ice skating outside of the Nymphenburg Palace, and being the Minnesota girl I am, I put it at the top of my to-do list.
Though the idea sounded great in theory, when we actually got there we were dead tired from traveling and honestly too overwhelmed (and lazy) to try and figure out how to join the skaters on the ice, so we settled for watching them a bit and then carried on to the palace.
Walking along the river, we soon approached the base of the palace and were greeted by a gaggle of geese, who despite their graceful appearance, were not too pretty to attack anyone who got too close. Thankfully they had a bunch of warning signs because, being the animal lover that I am, I would've gone in way too close.
After waving goodbye to our aggressive feathered friends, we proceeded to enter the palace and… Holy Moly
I've never seen a place so extravagant. I can't believe people actually lived here at one point. Can you imagine just moseying on through this room in your PJ's before breakfast? Yeah, me neither.
This is one of those places that you take a million pictures of but when you go back and look at them, it's just not the same. The art is way beautiful and way over the top, and the best part is that it's not a far tram ride from downtown.
Overall Rating: 7/10
The grounds are beautiful and this room is absolutely jaw-dropping, but to be honest it was the only room that completely swept me away. The other rooms are cool and old and full of history, but I definitely wouldn't come to Munich just for the palace.
After our palace adventure, we met up with our other friends at a pretty overpriced unauthentic restaurant, had a few drinks at a bar and then made our way home for the night!
Day 2
Our second day in Munich, my roommate and I were signed up for a beer tour in the evening but had the whole day free so we decided to take the trip out to see the Dachau Concentration Camp Memorial.
From the minute we stepped foot on the grounds, I felt the entire atmosphere of the day change. A feeling of quiet respect filled the air around all of us visitors.
The museum on the site is beautifully done, telling the story all the way from the state of Germany before the war, to Hitler's rise to power, and finishes with the aftermath. It had me shocked, devastated, and thoroughly absorbed every step of the way.
I didn't take many pictures while I was there, and I feel that to share one and not all would be doing the entire story an injustice, but I did take one outside of the museum, and I feel like it does a good job of capturing the essence of the memorial.
Like the caption of my picture says, the quote states:
"May the example of those who were exterminated here between 1933 and 1945, because they resisted Naziism, help to unite the living in the defense of peace and freedom and in respect for their fellow man."
It was truly an indescribable experience, one that I would recommend to anyone passing through the Munich area, or anyone underestimating the destruction and horror that is inevitably caused when citizens turn a blind eye to a leader that promotes supremacy, fear, and hatred. This is not an alternative fact.
Pretzels and Beer Galore
After the sobering experience at Dachau, we hopped back on the subway and made our way into the city to find pretzels the size of our heads and do some sightseeing.
Marienplatz was every ounce as extravagant as I had heard.
And my pretzel the size of my head definitely did not disappoint. #TeamCarbs
After walking around that area a bit and munching on our carby goodness, it was time to head to the main train station for our beer tour.
Beer, Beer, and some more Beer
Earlier in the week my roommates and I booked the "Bavarian Beer and Food Evening Tour" through Viator.com. We did this mostly because we didn't know how easy it would be to get around Munich on your own but in retrospect, I'm still glad we went. We got to meet so many cool people, and try food that I know we never would have ordered on our own.
From the train station, we hopped on a tram and ended up at the Oktoberfest Museum for (more) pretzels, a tour of the museum, and beer tasting.
I wish I could say I remember the different classifications of the beer because it was described to us so elegantly by our tour guide… But honestly, all I remember is that the pretzels were yummy and the yellow-looking beer tasted like bananas.
Our next stop was the Hofbräukeller, sister restaurant of the world-famous Hofbräuhaus. There we had a traditional Bavarian dinner with everything from (even more) pretzels, to Weisswurst a traditional veal and pork sausage.
On the tour, I met a ton of other travelers from Scottland, Australia, and England to name a few. My new Aussie mate even insisted on taking this picture of me with my pint of beer… before peer pressuring me to chug it. (Sorry mom, I had to!)
From the Hofbräukeller we ended the tour at, of course, legendary Bavarian beer hall, the Hofbräuhaus.
It was so crazy when we got there that I couldn't get a good enough picture, so above is one I pulled from Google Images. I thought the Hofbräuhaus was pretty cool and just what I'd pictured in my head, but being the introvert I am, and after a night of socialization, alcohol, and food, by the time we got here I was ready to call it a night. I know, I know, "when in Munich" right? After the whole beer tour and visit to the Hofbräukeller, I think we got the idea, and we had an early flight in the morning. So instead of demolishing more pints of beer, we decided to be smart and head home to get a couple of hours of sleep before making the trek back home.
Day 3
We woke up that morning around 4:45, checked out of our hostel, and having learned our lesson from our overpriced taxi ride when we arrived, decided to take the train and settle in for the 45-minute ride to the airport, which I honestly didn't mind. Prime people-watching material. And just like that, our München adventure had to come to an end!
So much to see but so little time, the recurring theme of weekend trips.
We flew into Munich Airport on Friday morning and flew out less than 48 hours later, (hence the idea of the "quickie…" okay I'm done, no more quickie talk) so it was just a little taste of the Bavarian life, but it was more than enough time to convince me that I need to plan a longer trip back in the future.
As a whole, I loved the bits and pieces of Germany that I got to see, and I'm excited to see what my next visit has in store!
Hasta la proxima, München! Back to Barcelona, we go.
– Plain Jane xx